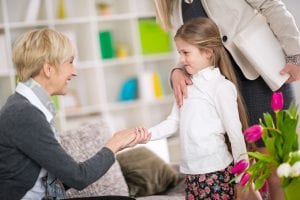 With more than 62 thousand foster children in the California system, it is important for families to have the support and guidance needed to provide quality care. Luckily, children and parents in the foster care system are provided with many services to ensure the stable success of families. The services offered go far beyond those provided by standard state and county agencies.
Social workers
Foster care works best when foster parents and social workers work as a team to meet the children's needs. Social workers are the first step and the best resource for parents of foster children. These professionals are experienced in the laws, regulations and services as they relate to foster parenting. They find appropriate placements for children in the foster care system and then provide supervision and continued support for families.
Special Training
Many local governments provide special training to help caregivers meet the emotional, behavioral and developmental needs of the children in their care. These learning opportunities prepare foster families to care for children in the child welfare system. Additionally, these training resources will address the needs of physically or intellectually disabled children or those that have been exposed to drugs or alcohol. Foster parents can also learn the effects of abuse, neglect, and trauma, and how to find and access the community resources designed to help the children in their care.
Court-appointed Advocates
In order to provide fair and complete care, many non-profit organizations have begun offering unbiased, third-party support to children in foster care. These organizations mobilize community volunteers to advocate and make a difference for neglected and abused foster children. These court-appointed advocates are only interested in finding safe, permanent homes for children in the system.
Counseling Services
Non-profit organizations will often offer counseling services to children and families in need. These services can include, but are not limited to, individual, family, and school-based psychotherapy. Some of the therapeutic issues that are treated may involve treatment planning for family relationships, separation, child abuse, depression, anxiety, and domestic violence. The fees may depend on a sliding fee scale based on the family's income, but most foster children are awarded health coverage that will pay for these services.
Medical Coverage & Kin-GAP
Many states provide foster children with full medical coverage regardless of the foster family's income. This coverage will often include most of the medical and dental needs of children in foster care. In addition to medical coverage, relative caregivers may be eligible for a Kin-GAP program. These programs offer financial support by providing subsidies to children in the foster care system that are being cared for by a legal, relative caregiver.
Foster children and the families who care for them are not left to their own devices. Many issues can arise when caring for a child that may have been abused or neglected. Many foster children are physically or intellectually disabled. Governments, non-profits, and foster agencies offer services that support and ensure safe, stable homes for foster children.
Author: Children First FFA
Published: January 18, 2017