Children First Foster Family Agency
 Dedicated to helping change lives by providing a safe place for children to heal in a culture of love, acceptance, and consistency.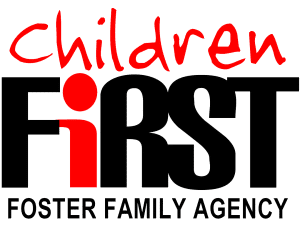 FOSTER AGENCY | WHO WE ARE
We want to make sure everyone is safe during the pandemic.   Click the link below to find out how to prevent the spread and learn the symptoms of COVID-19. Stay Safe!
SERVICES Children First was originally created to meet the needs of children in foster care.  After several years, the mission was expanded to include counseling for children and adults. Today, we have programs and services for children that include foster care, counseling, and programs that give children a chance to excel.
Foster Care & Adoption
Interested in becoming a resource parent? Learn more about the process and see if you qualify.
Intensive Services Foster Care
Serving children and youth who have complex needs that require more support than standard foster care.
Solutions For Youth Fund
Helping homeless youth by providing items to meet each individual's personal needs.
Transitional Housing Program
 Helping foster youth successfully transition into the community as thriving adults.
3 CONVENIENT LOCATIONS
Serving families in Northern California with on-going care and support
MAKE AN IMPACT
Looking for a new adventure? Check out different ways to get involved.
Spread The Word
Follow us on social media to see all the latest updates.
Become A Resource Family
Provide a safe, temporary placement for children who are in need.
Support Homeless Youth
Shop at smile.amazon.com and Amazon will donate to the Solutions For Youth Fund.
Join Our Newsletter
Receive regular updates about Children First FFA and Solutions For Youth directly to your inbox.
FROM OUR FAMILIES
"Respite care is a great way to help a child and other foster families. We have also found it is a great way to meet kids and to get to know a bit about them, it has introduced more cultural diversity to our home, and has aided us in teaching our biological children to be more tolerant and understanding of a wider range of backgrounds. Afterwards, if the FFA calls looking for a longer term placement of a child that we have had as a respite we can make a more informed decision as in regards to if they will be a good match with our home and family."
Foster Parents, D. and A.
MEMBERSHIPS & ACCREDITATIONS