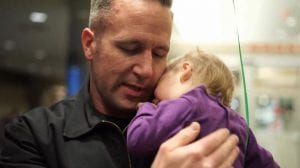 Perhaps you've heard the horror stories and statistics of foster children gone bad. But you may not have heard about the success stories. They do exist. Foster adoption does have it's challenges, but it can be extremely successful. If you've been considering foster adoption in Redding, read these success stories of foster children who turned out well.
Josh Shipp
As a kid, Josh Shipp bounced from one foster home to another. He says, "I mastered the art of getting kicked out of foster homes." Josh kept a notebook where he tracked when he got kicked out and what he did to get kicked out.
But then, he met Rodney. Rodney refused to kick him out. Finally, after Josh spent a night in jail when he was 17, Rodney and his wife sat Josh down and told him, "Son,…we don't see you as a problem. We see you as an opportunity."
From that moment on, Josh began to change. Now, he is a professional speaker who's spoken to universities and media outlets, such as Harvard, Stanford, Fox, CNN, and Good Morning America. And he's spoken to over two million teens live. He's spearheaded the Youth Speaker University, where he trains speakers, and A Year of Awesomeness, an online mentoring program for teens.
Rodney and his wife did not foster adopt Josh, but they did provide stable foster care to a kid that was a notorious troublemaker. In Josh's words, "Every kid is ONE caring adult away from being a success story."
Dave Pelzer
Many know about Dave Pelzer through his book, "A Child Called It". Until the age of 12, Dave grew up in horrific circumstances–said to be the third worst case of child abuse in California. His biological mother, who was a mentally disturbed alcoholic, routinely subjected him to tortuous abuse and nearly killed him several times. Dave had an indomitable spirit and survived by learning how to beat his mother at her sinister games.
Dave Pelzer lived in five different foster homes from the ages of 12 to 18. Throughout that time, his mother continued her attempts to destroy his life while his foster parents, social service personnel, counselors, and educators worked hard to protect him from her and to give him a new life.
At age 18, Dave grew out of the foster system and enlisted in the U.S. Air Force. Since then, he's received multiple awards– the J.C. Penney Golden Rule Award in 1990, one of Ten Outstanding Young Americans in 1993, the only American in The Outstanding Young Persons of the World in 1994, nomination for the Pulitzer Prize for his first book, "A Child Called It", and more. Dave has entertained audiences around the world and encouraged people to overcome their greatest challenges.
While neither of these former foster children were adopted, their stories show that foster care and adoption are lifeboats for children who have nowhere else to go. A decision to foster adopt in Redding is a noble one. It means that children who have suffered instability or abuse can have a second chance at life.
Author: Children First FFA